This month we have a mix, together with new models, we will have also a brand that went into our radar and models that finally have their breakdown in sales:
JAC i EV4 JAC i EV5
Although apparently after the same type of customers (Small BEV sedan buyers), the EV5 is a more upscale offering, noticeable in each models range: 160 kms range for the EV4, while its posher brother has 250 kms.
Don't expect these models to ramp up sales from their average 500 units/month, as JAC is more focused on the EV6S electric SUV, the current star of the lineup.
JMC E200
- The BEV version of the Benben Mini, it will work as a step above the
LSV
more utilitarian E100, with 120 kms/h max. speed and 150 kms range, it is still a basic city car, but an honorable one at that.
With the Chinese EV scene going upmarket, expect this new model to outsell its E100 older brother, maybe stabilizing at 1.000-something units per month.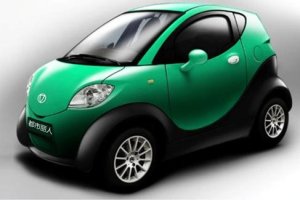 Kandi K12
- An upscale version of the bare-bones K10, this car success will depend more on Kandi's will to put into production than the usual market rules, so assuming the automaker is willing to do so, expect this model to reach some 1.500-2.500 units per month.
Lifan 620/650 EV Lifan 320/330 EV
Lifan has two plug-in models in its lineup, the 330 EV bug-eyed-Mini/Fiat 500-lookalike, pumping out some 800 units/month and the larger and the easier-on-the-eye 650 EV sedan, a car well prepared to surf the current plug-in wave trend and that will probably outsell the 330 EV in the future.
But for me, the most exciting Lifan is still a few months away: The
handsome
820 EV large sedan has some impressive specs announced: 190 hp and 400 kms(!) range.