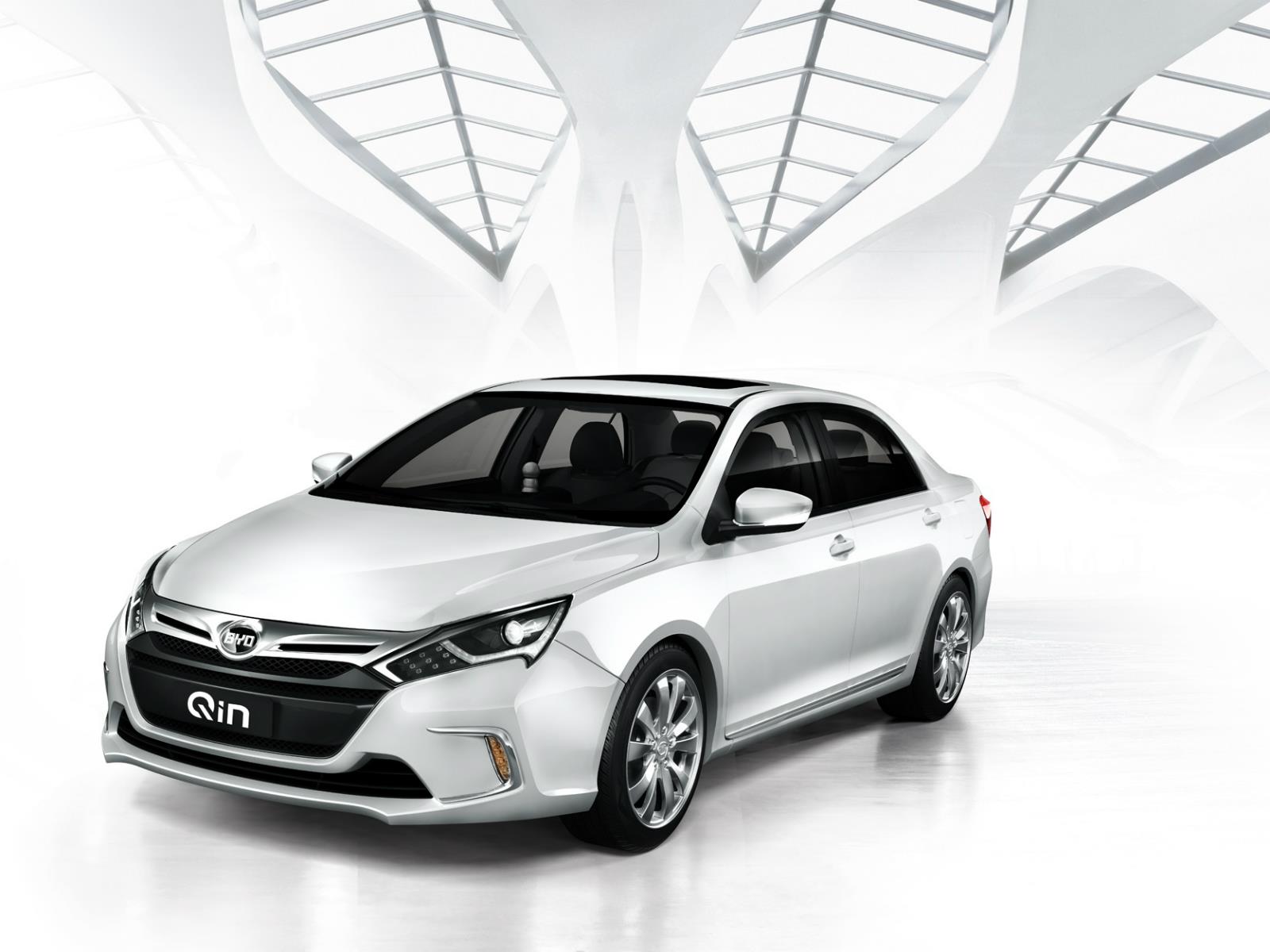 (Yet Another) Record Month
The rise and rise of the Chinese PEV market seems unstoppable, with another record performance in September, with 59.000 new passenger plug-ins being registered last month in China, growing 80% regarding the same month last year, pulling the YTD count to over 338.000 units, up 48% YoY.
As consequence of this, the PEV market share is at record level, with 1.8% share, firmly ahead of last year score (1.5%), as sales are expected to grow even further until the end of the year, the Chinese PEV market is sure to surpass the 2% share by year end.
This is still a highly protected market, where 94% of sales belong to domestic brands. Of the 6% left for foreign brands, 4% belong to Tesla, 1% to BMW, with the remaining 1% being divided by all other auto makers.
In September, small city cars remained popular, with the EC-Series beating the monthly record, with over 8.400 deliveries, with a second BYD (Qin PHEV) joining the Song PHEV in this month Top 5.
Here's September Top 5 Best Selling models individual performance:
#1 – BAIC EC-Series
: A consistent seller this year, the EC-Series, formerly known as EC180, last month improved its already impressive August result (6.726 units), by registering 8.419 units, a new all-time high for a single model anywhere in the world. T
he
little city EV owes its success to a trendy design, reminding that of a Crossover, improved specs (Now with 200 kms range) and competitive price (19.000€). Will it be enough to win the 2017 Best Seller award? Right now it is the most likely winner, which will be a first for BAIC, and with ever growing sales, I wouldn't be surprised if it was the first EV to reach five-digits in one month.
#2 – Zhidou D2 EV
: Bare-basics city vehicle that doesn't inspire anyone, but continues to be delivered in record quantities (5.084 units in September, new pb), probably due to fleet deals. This vehicle is sold as a Quadricycle (Think Renault Twizy) in some European countries, with the following specs: 12 kWh battery, 120 kms range, 90 kms max. speed, all this for some 16.000€. The brand has ambitious plans to market it as a car-sharing vehicle in Europe, but will local consumers want to drive it?
#3 – BYD Song PHEV
: This is BYD's "Model Y", a VW Tiguan-sized SUV, here in plug-in hybrid version, last month it registered 3.745 units, dropping some 400 units regarding the previous month. Production constraints or is demand already fading? I believe the full potential of this version should be around 5.000 units/month, adding some 2.000 units from the BEV version, it should be enough to have the Song singing to the tune of 7.000 units/month, both versions counted.
#4 – BYD Qin PHEV
: Thanks to a recently increased range (100 kms), BYD's sports sedan (0-100 kms/h in 5.9s) recovered its mojo and had 3.554 units registrations in September, the nameplate's best result in over two years. With a competitive price (31.000$ before incentives) and full access to government incentives, sales are expected to remain high, as long as BYD manages to make enough of them, in order to satisfy demand.
#5 – Chery eQ
: The little electric Chery delivered 2.652 units in September, allowing it to reach the Top 5. A popular choice among city dwellers, for 24.200$ before incentives, you get a fairly funky city car, with the 22kWh battery providing decent range (200 kms), and the engine giving just enough power (57 hp), so that it doesn't feel underpowered.
Year-to-Date Ranking –
BYD Qin PHEV jumps six positions
In a stable market, we have to go all the way down to #14 in order to see a significant change, with the BYD Qin PHEV jumping six positions, while the other significant news is the Roewe eRX5 BEV joining the Top 20, thanks to 1.940 units (new pb).
The remaining positions haven't seem much action, but there were some personal records being broken across the ranking, besides the aforementioned BAIC EC-Series, Zhidou D2 EV and Roewe eRX5 BEV performances, another model also broke its personal best: The JAC iEV6S registered 3.021 units, more than it had delivered in the whole year of 2016.
Looking at the manufacturers ranking, BYD (19%, down 1%) is comfortable at the Throne, keeping the former leader BAIC (15%) at a safe distance. At least for now.
In Third Place we have Zhidou, with 10% share, with Roewe in its tail (8%, down 1%), with the Shanghai-based manufacturer trying to reach the podium, in its bid to become the Third of China's "Big 3 PEV" club.
| | | | | |
| --- | --- | --- | --- | --- |
| | | | | |
| | | | | |
| | | | | |
| | | | | |
| | | | | |
| | | | | |
| | | | | |
| | | | | |
| | | | | |
| | | | | |
| | | | | |
| | | | | |
| | | | | |
| | | | | |
| | | | | |
| | | | | |
| | | | | |
| | | | | |
| | | | | |
| | | | | |
| | | | | |
| | | | | |
| | | | | |