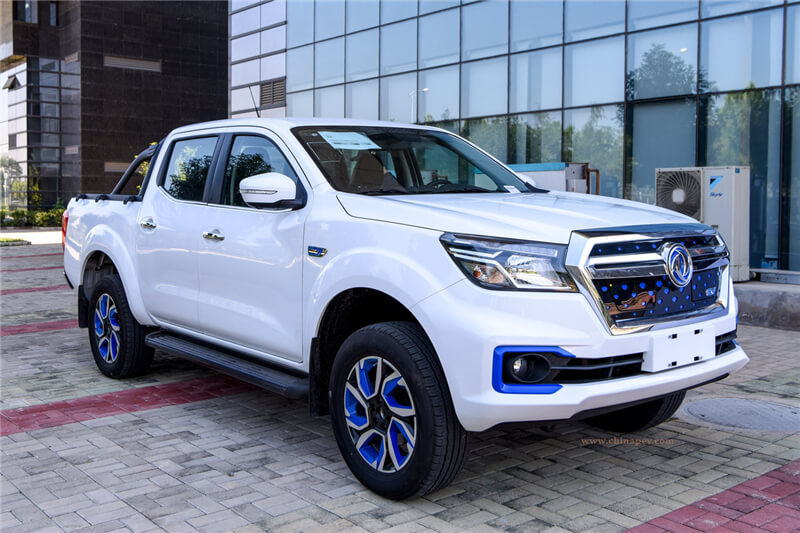 Dongfeng Rich-6 EV: Available in Colombia
Mercedes GLC PHEV #1 in hot market
EVs in Colombia are growing fast, jumping this year 52% YoY, with February signaling a record month, with 218 registrations, allowing
the plugin share to grow, with the 1,3% share of last month allowing the YTD number to cross the 1% mark, now at 1,1%, being the first country south the US border to do so, which added to the hundreds of electric buses being deployed there, keeps the Colombian market at the forefront of the EV Revolution in Latin America.
Looking at the Year Best Sellers, it does look like a rather original Top 5, doesn't it?
Mercedes is in the lead, thanks to its GLC SUV, while below it, you will find two representatives of one of the most important trends in South America, the rise of Chinese EVs, while Legacy OEMs have their eyes focussed elsewhere, Chinese EV brands are investing their export efforts in these markets, and because they already have a foothold here, thanks to previous efforts made with ICE models, it becomes easier for them to win ground, unlike Europe or North America, where Chinese brands are unknown.
Also important to remember, here they are playing in a levelled field with the Legacy OEMs, because neither have the home advantage, making the race all more interesting.
O

utside the podium, in #5 we have the three times winner (2018, '19 & '20) BMW i3, that is also a popular EV in a number of neighboring countries, like Costa Rica, but this year it has seen its sales fall off a cliff, down by two thirds, allowing its French rival Renault Zoe to surpass it and occupy the 4th spot.
Another interesting aspect of the Chinese investment in this market (28% of plugin sales this year belong to Chinese makers), is the diversity of models offered, from small city cars, to larger 7-seat SUVs or MPVs, there is something for everyone, including vans and even an electric pick-up truck, the Dongfeng Rich-6 EV, that has 6 registrations so far this year.
By brands, Mercedes is the new King, with 35% share, with BYD in the runner-up spot, with 15% share, while Changan and BMW share the Bronze medal, both with 10% share.