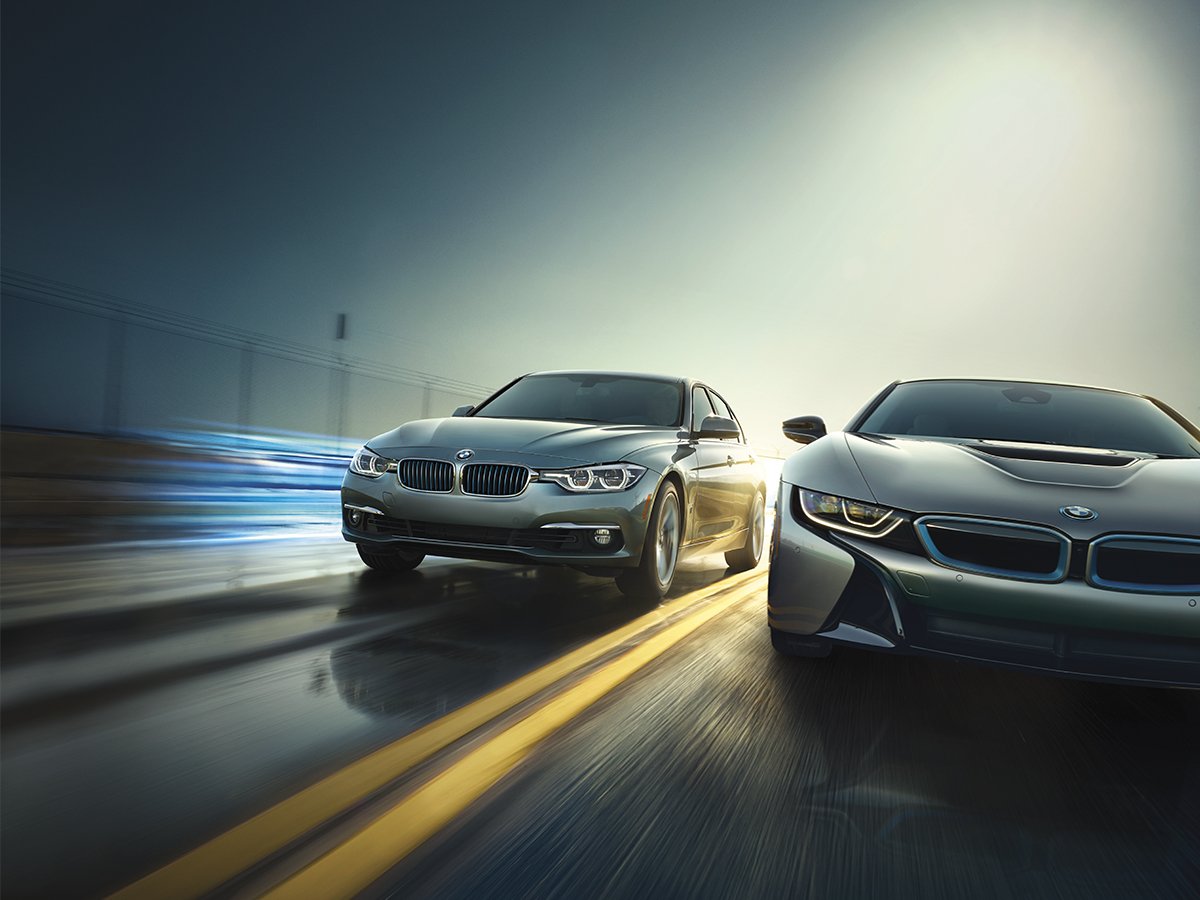 Shock: A legacy OEM actively selling their plug-ins, imagine that!
The European EV market had more than 17.000 registrations last month, 1% down over October 2015, this sales slip has to do with the incentives-derived sales rush in the last quarter of 2015, so expect this trend to continue throughout the end this year. In October, we saw a balanced ranking in the Top Spots:
#1 BMW i3 – Thanks to the massive arrival of the 33 kWh units, the BMW i3 continues to impress, earning another Number One trophy in October, this time with 1.656 units, up 51% YoY. The largest markets to absorb the improved range Bimmers were Norway (503 units, all BEV), Germany (391 deliveries, of which 117 were Rex units) and Austria (164 deliveries, 11 Rex).
#2 Renault Zoe – Registrations were down 21% YoY to 1.447 units, it seems the 40 kWh version is already making itself felt, with buyers waiting for the extended range version. Let's see if the French carmaker does a Tesla-like stunt in December and delivers their Zoe ZE40 at record levels. It surely has a long enough waiting list to surprise us, do I hear 3.500 units, Renault? Back to October, besides the French market (844 units), the French hatch also sold ok in Norway (161 units) and Germany (147).
#3 Mitsubishi Outlander PHEV – After a close race, the Japanese SUV was Third in October, with 1.444 units, only three units behind the Renault Zoe, but Mitsubishi saw its plug-in SUV sales drop 43% YoY, as in the end of last year its sales were heavily inflated by incentives changes in the Netherlands and Sweden. Having lost those two markets, now the Outlander PHEV has the United Kingdom and Norway to hold sales at high levels.
#4 VW Passat GTE – Besides the usual Sweden and Norway, big time Passat GTE lovers, Volkswagen's midsize offering is also gaining traction in the Netherlands, with 250 units, its best result of the year there, allowing it to reach the Fourth Position in Europe, with 1.372 units, its best result in 2016. With the right mix of electric range, space, power and price, the Passat GTE is destined for success as company car across Europe.
#5 Nissan Leaf – Sales of the Japanese hatch were surprisingly up 5% YoY, to 1.212 units, with the UK, France and Norway providing enough sales to keep it up with the best. Prospective sales could be even higher, if they had followed Renault and presented a 40 kWh version. With the 60 kWh Second Generation Leaf still a year away, this EV pioneer deserves another update to end the career on a high note, don't you think? It's never too late, Nissan…
White BMW 740e: As we all know, this color increases range and makes owners sexier...
YTD Ranking – Renault Zoe and Outlander PHEV running neck-to-neck wheel-to-wheel
Looking at the YTD ranking, due to an update to the UK sales (Now certified until Q3), the Outlander PHEV came even closer to the leader Renault Zoe, with only 12 units separating them this could be a close race until the end, with the decision of the outcome on the hands of Renault and its ability to deliver enough Zoe ZE 40 units in time to beat the Japanese SUV. I would be disappointed if Renault didn't pulled it off, but then again, lately many forecasts have been contradicted, so…
Looking below the podium, the rejuvenated BMW i3 keeps on improving, now at Fourth Place and dropping the Tesla Model S to Fifth, while the Renault Kangoo ZE profited from a positive month (557 units, year best), to climb one position to #16.
Now that this report is covering the Top 30 models, we can see some interesting events that previously went unnoticed, like the steady climb of the Audi Q7 e-Tron, jumping to #22 thanks to 540 units, or the appearance of the #29 Mercedes GLC350e, which scored a personal best 256 units in last month, thus becoming the Second Best Rookie of 2016, only behind the media-friendly Tesla Model X (#21). An interesting sign of the current times, is that all these three rising stars are Luxury SUV's…
October brought a surprising performance from the Mercedes GLE500e, scoring 180 units, a new record, so it seems that Mercedes is increasing production of their plug-in SUV's, something that also needs to do to the S500e flagship, because the BMW 740e has shaken this rarefied segment since it landed four months ago, the Bavarian barge is now only 18 units behind the Mercedes plug-in (510 vs 492), and having sold more 100 units than its Three-pointed-star competitor last month, one can say that BMW can already order the Full-Size plug-in trophy.
BMW had more good news in the manufacturers ranking, benefiting from the i3 good moment, an extensive lineup and strong advertising across the continent (The only carmaker doing so), allowed the Munich-based manufacturer (16%, up 1%) to remove Volkswagen (15%, down 1%) from the leadership, an impressive feat considering that BMW ended 2015 in Sixth, with only 8% share.
In Third we have Renault, with 13% share (Down 1%), followed by Nissan (11%) and Mitsubishi (10%).
| | | | | | |
| --- | --- | --- | --- | --- | --- |
| | | | | | |
| | | | | | |
| | Mitsubishi Outlander PHEV | | | | |
| | | | | | |
| | | | | | |
| | | | | | |
| | | | | | |
| | | | | | |
| | | | | | |
| | | | | | |
| | | | | | |
| | | | | | |
| | | | | | |
| | | | | | |
| | | | | | |
| | | | | | |