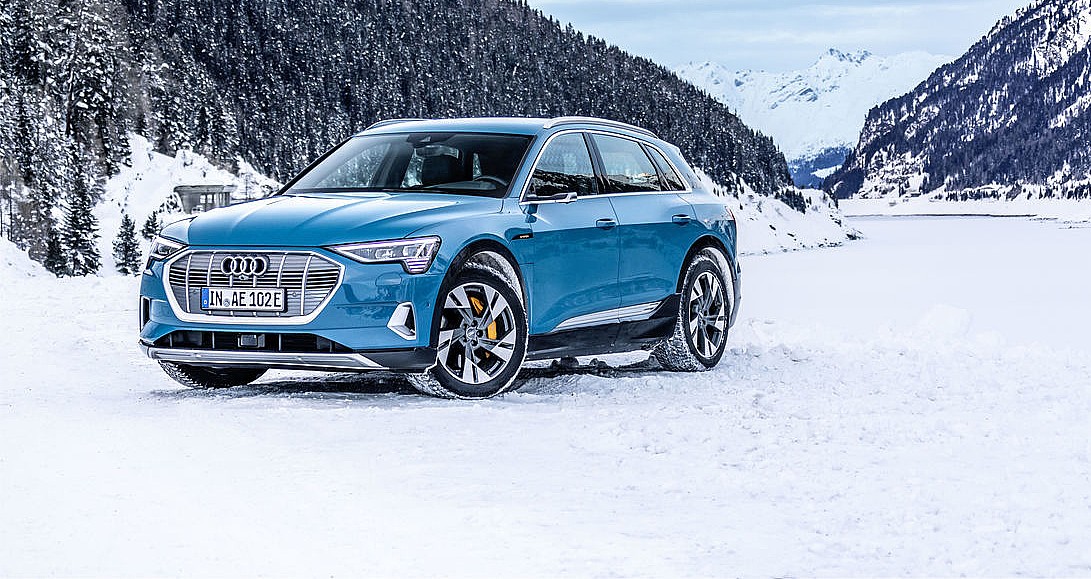 Audi e-Tron reigns supreme
In a market less severely impacted by the current pandemic than others, with the overall market dropping just 34% YoY, in April, plugins represented 70% of the overall Norwegian market, with BEVs alone representing 50% of the total sales, in line with the 2020 PEV share of 70% (50% BEV).
And to think the forecast i made for Norway (66% share in 2020) was pretty bold...Maybe now we can aim for 75% share this year?
Looking at April
model sales by fuel, we have a 100% BEV Top 5, with the best unplugged model showing up only in #7 (Skoda Octavia).
The Audi e-Tron won another Best Seller award, its 4th in a row, with the VW e-Golf in 2nd place, with 498 deliveries, securing a 1-2 win for the VW Group, while the surprise of the month is the Mercedes EQC finishing the month in #5, with a record 243 registrations, so it seems the electric Mercedes ramp-up is (finally!) allowing the German brand to deliver units in decent volumes.
Looking at the 2020 ranking, the podium remained the same, while below it, there was one significant change, with the Mitsubishi Outlander PHEV climbing one spot, to #5, while the #7 Renault Zoe and #8 VW e-Golf can benefit from the lack of inventory from the #6 Tesla Model 3, to surpass the Californian in May.
The Kia Soul EV jumped three positions, to #11, and could rise even further in the coming months.

In the unplugged category, the highest standing is now the Toyota Yaris Hybrid, in #9, while the only pure ICE model here is the #16 Skoda Octavia, which, by the way, is said to receive a PHEV version soon, so in the near future, we will see a fully electrified Top 20 in Norway..
.
Back to plugins, in April we have two new entries at the bottom of the Top 20, with the refreshed VW e-Up! in #20
, with the three Bratislava clones (e-Up, Citigo EV, e-Mii) registering 1.505 units in total this year, which would place them in #5 overall in 2020. Not bad, eh?
The Mercedes EQC also joined the Top 20, in #19, and hopes to climb further up, profiting from the production ramp up in the coming months.
Outside the Top 20, we have a few models shining, like the VW Passat GTE, registering 135 units, a new year best, the new Ford Kuga PHEV is having a promising start, with 109 deliveries in April, while the Porsche Taycan continues its slow, but steady, rise, having registered a record 121 units last month.