Tesla Model 3 undisputed leader
While the overall Chinese market returned to positive numbers in May (+7% YoY), plugins are still in red, being down 32% last month, to close to over 73,000 units.
This PEV subpar performance is concerning, but because it might be connected to the incentives-related sales rush that happened around this same time last year, when they were cut towards the end of June, we will have to wait for July to see if growth returns by then, as it is expected, or if we are in for a lost year.
Still, it was the best month this year regarding volumes, and that shows on May's PEV share, with 4.4% (3.3% BEV), pulling the 2020 share by 0.1%, to 4.3% (3.3% BEV), which is still a step below from the 5.5% of 2019, but hopefully the second half of the year will bring the possibility to reach last year's score.
Looking at May Best Sellers, Tesla dominated the scene, almost tripling the deliveries of the #2 GAC Aion S, while the surprise of the month coms from Buick(!), with its Velite 6 station wagon(!!!) reaching May's Bronze medal.
Here's May's Top 5 Best Selling models individual performance:
The poster child for electric mobility hit a record 11,468 units (including estimated imports), and while a record performance is always something to cheer, frankly i was expecting better (15,000 was my target), trying to find a reason for this, and after checking the local available inventory and orders, something interesting happened: While on one hand, there was a several thousands long waiting list for the LR RWD version, on the other, there were a few thousands of SR Model 3's sitting on stock, which provides a couple of interesting insights on the Model 3 demand: The upper end of the range still has significant demand, while the lower end is suffering from the increased competition / adverse times, with the "Tesla is supply constrained" mantra proving to be more nuanced than previously thought. Finally, the lower cost of the upcoming LFP battery SR version is another piece of the puzzle, with Tesla proactively recognizing the current weak point of the Model 3 lineup, and the new version allowing Tesla to "play ball" with the local competition.
GAC's sleek sedan finished second in May, having registered
3,892
units (excluding the 599 Toyota-badged iA5 units), a new year best, and while the Aion S is still far from the 8,460 units of last December, the ramp up continues and should reach cruise speed some time during the summer. One of the most competitive domestic EV's on the market, the Aion S is sure to continue a regular in this Top 5, being a strong candidate to the medals positions.
Something of an oddball in China, station wagons, especially electric ones, are a niche in this market, but for some reason General Motors and its local partner, SAIC, thought it was a good idea to bet on them, and while the SAIC version has occasionally shown up here, this is the first time that the GM variation on the theme, the Buick Velite 6, reached a Top 5 position, earning the first medal ever for GM in this market. This compact wagon (think Chevrolet Cruze or Opel Astra-sized) has a couple of trump cards up its sleeve, for once, its style is original and striking (imagine if the original Opel Ampera had a second generation, and that generation was a wagon), plus a competitive 53 kWh battery, allowing it 410 kms (255 mi) NEDC range, and a complete set of features, including OTA updates(!) and a virtual key. All this has allowed the Buick wagon to reach 3,526 units in May, by far its best result so far, although one wonders if this is just a one time thing, or will the GM EV become a regular feature on this Top 5.
The maker's reply to the GAC Aion S and BAIC EU-Series Xpeng P7 reached

3,201 units in May, so BYD's bet on its electric sedan to stay among the podium Best Sellers is working, but from here on, demand could end up being an issue, with so many fierce competitors on this category and price range, without forgetting the internal competition that the upcoming Han full size car might also make.
Another Top 5 presence for NIO, with the Midsize SUV scoring 2,685 deliveries in May. Facing an uphill battle, after all, marrying "Premium" and "Chinese" in one EV-only brand is no easy task, the fact is that NIO products and concept add something new to the current EV landscape, not only they have battery swap stations, but they also increase regularly their models battery capacity, from the initial 74 kWh, back in 2018, to 80 kWh in 2019, and now in 2020, they have launched a 100 kWh option. Even better, the brand allows existing owners to upgrade their current batteries to the 100 kWh pack, for little over $5,000! The ES6 is the current best seller, but in a few months, the presumably cheaper and lighter EC6 midsize crossover-coupé will land, possibly stealing the thunder from its larger, taller, sibling ES6.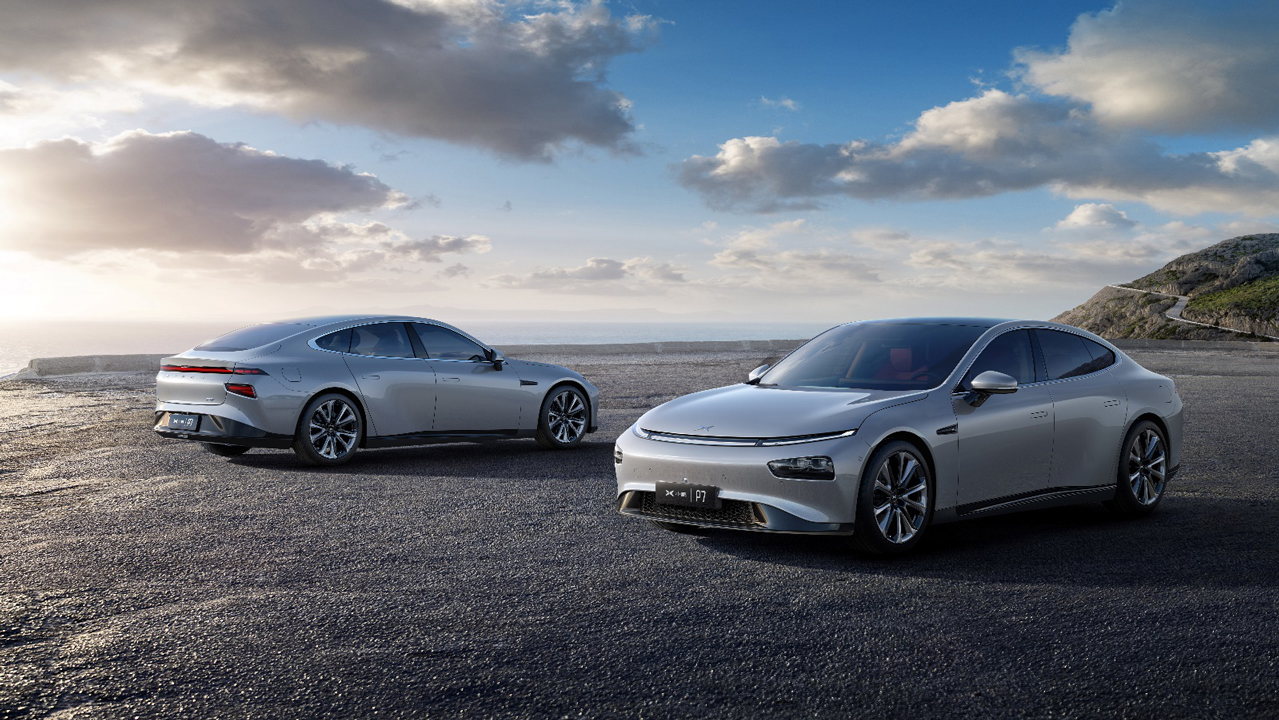 Xpeng P7: The Next Big Thing in China?
Looking at the 2020 ranking
, the top positions remained the same, with Tesla possibly having enough advantage in front to start preparing the celebrations for its first Best Selling Model trophy ceremony ahead of schedule, while the #6 NIO ES6 is closing in fast on the BAIC EU-Series, with the midsize SUV most likely surpassing the Beijing Auto sedan in June.
But NIO is not the only local EV startup shining, with the Weltmeister EX5 (1,421 units, new year best) climbing to #13, while the Hozon Neta N01 returned to the table, in #20, making 5 EV startup models in the table! Disruption?
And to think 2019 ended with no startup model in this Top 20...And the best selling foreigner (Tesla Model 3) ended only in #8! Now we have 2 foreign models (Tesla Model 3 and BMW 530Le) above that...Yes, disruption.
In other news, the City EV category is picking up, the tiny Baojun E-Series climbed yet again, now to #7, thanks to a year best 2,447 units, but the Chery eQ (2,563 units, year best) is chasing it, with the small Chery jumping 2 positions, to #9, while the Great Wall Ora R1 was also up, now at #11, thanks to 2,326 units, which was, you guessed it, a new year best.
The BYD e2 compact hatchback climbed two positions, to #14, thanks to 1,461 units, a new year best (Do you see a trend here?)
We have two new entries to the table, besides the aforementioned Neta N01, the Buick Velite 6 profited from its amazing May performance (3,526 units) to jump into #15, making it 4 foreign models in this Top 20.
Outside the table, a reference to the BYD Song Pro EV, that registered a record 1,015 units last month, jumping to #21, less than 100 units away from the #20 Hozon Neta N01, while the Changan Benni EV scored its best result in over a year, with 1,838 units.
Looking at the manufacturers ranking, BYD (17%, down 1%) is in the leadership, but Tesla (14%, up 2%) is rising, while SAIC (10%) is stable in 3rd, with the #4 GAC (7%) winning precious advange over the #5 Volkswagen (6%, down 1%), behind it.