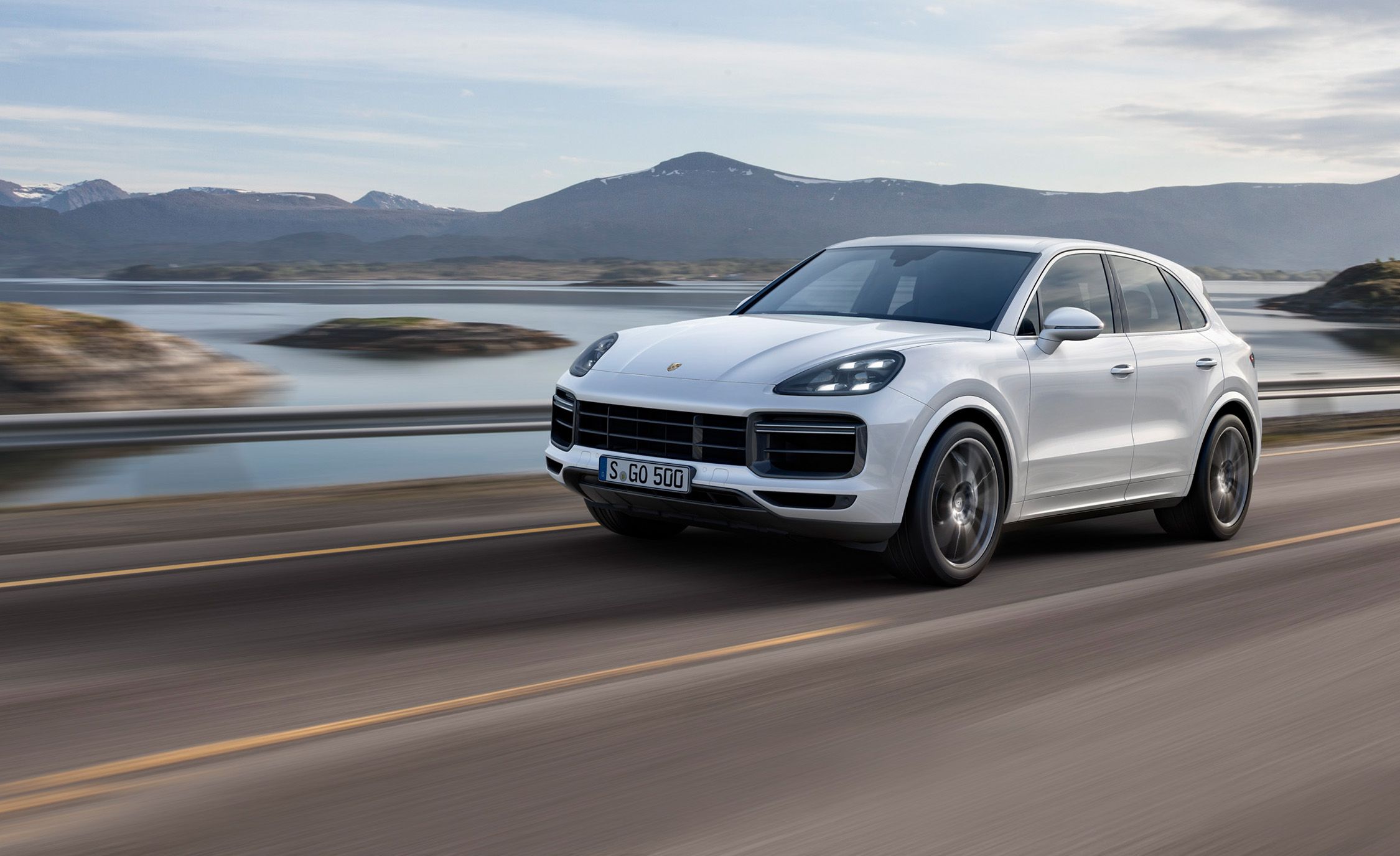 Cayenne PHEV: Going up
BMW and Porsche shine
The German PEV passenger car market grew 23% in August, to 5,888 registrations, with BEVs growing slower (+13%) than PHEVs (31%). In 2018, all-electrics saw their share drop slightly to 0.9% share, while plug-in hybrids remained stable at 1%, making the total PEV share now at 1.9%.
Looking at August Best Sellers, BMW had another good month, placing two models in the podium, with the 225xe Active Tourer staying on top, with 707 deliveries, its third record performance in a row. Who said family-friendly MPVs weren't hip anymore?
The Renault Zoe was second, thanks to 421 deliveries, while the BMW i3 was Third, with 412 registrations.
But the surprise of the month regarded the new Porsche Cayenne PHEV, that with 298 deliveries (New personal best), was #8 last month, becoming the Best Selling Luxury PEV on the market, with the Second Best in the class being the Porsche Panamera PHEV, with 258 deliveries (Also new PB). Porsche is on a roll and this bodes well for the success of the upcoming Taycan BEV, so if i were Porsche, i would start right away in thinking to scale up the Taycan production, that is if they want to avoid a Herstellung Hölle...

Over the years, the German PEV

market became known for its constant changes, but August took a break from that, with not a lot of changes in the Top 20, the main news were the BMW i3 climbing to Second Place, surpassing the VW e-Golf, that with 268 units, had its worst performance in over a year.
The BMW 225xe AT is now ready to surpass the #5 Kia Soul EV, and if it continues at this pace, the MPV might even have a shot at getting to Third Place by year end.
Other changes were the #7 VW Passat GTE surpassing the Golf GTE stablemate, thanks to a record 328 units, while the Hyundai Ioniq Electric jumped two positions, to #17, thanks to 138 registrations, its best result in the last 7 months.
There is a new model in the Top 20, with the Mini Countryman PHEV showing up in #19, but below this ranking, there is a rising star getting ready to join the best sellers, with the Porsche Cayenne PHEV just 222 units away from joining the Top 20, so we can celebrate its arrival by September, or October, the latest.
Porsche seems to have solved their batteries constraints, to the profit of the #12 Panamera PHEV, with the Sports Sedan having its best result ever, with 258 deliveries

(52% of all the nameplate sales)

, and it won't be long until it surpasses the Mercedes E350e, thus becoming the best selling Luxury plugin in Germany.
In the brands ranking, BMW (18%, up 1%) confirmed its leadership, ahead of Volkswagen (16%) while the #3 Smart (11%) has the Fourth Placed Kia (9%, down 1%) now further behind.