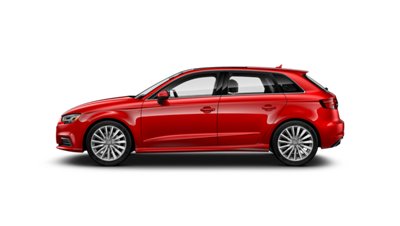 Audi A3 e-Tron Spitzenreiter
It seems the
EV Fever
has caught on in Germany, with a record 4.666 plug-in passenger cars being registered last month, a 175% increase YoY, pulling
YTD sales to a 125% growth rate, with the
Dieselgate
aftermath still smoking, it seems the German PEV market reached a tipping point, from where the current PEV record share of 1.4% (With 2% in August) can only climb higher, maybe hitting 1.7% by year end, which, considering we are talking about the largest auto market in Europe, it's quite significant.
Looking at August Best Selling models, the Audi A3 e-Tron (537 units, new personal best) was once again the Best Seller, seemingly stabilizing sales around 500-something, a high level that only the Renault Zoe (423 units), and the VW e-Golf (475 deliveries, new pb) were close to reach.
But this month surprise was the Mercedes C350e reaching the Top 5, with the three pointed star model surpassing for the fisrt time the 200 units in one month, meaning that all three German models in this Top 5 reached record numbers in August. It seems the local OEMs are finally opening up the gates to EVs...
| | | |
| --- | --- | --- |
| Pl | Model | |
| 1 | Audi A3 e-Tron | 537 |
| 2 | Volkswagen e-Golf | 475 |
| 3 | Renault Zoe | 423 |
| 3 | Kia Soul EV | 372 |
| 5 | | 350 |
Looking at the YTD ranking, there's plenty to talk about, starting with the First position, where the Audi A3 e-Tron has displaced the Renault Zoe from the top spot, and unless the French hatchback goes into Ludicrous mode in the near future, like it did in the past month of June, where it delivered 680 units, it will be really hard to overcome the Audi model, recently known for its consistency around the 500-something sales level.
But the Top 10 action didn't ended there, the Kia Soul EV is now #5, while the VW e-Golf jumped to Ninth, and is set to become the best selling Volkswagen in the coming months, a move that would speak volumes on where the car maker is heading (Less PHEVs, more BEVs).
Looking below, the Mercedes C350e climbed to #11, while both Smart models are running forward, with the Fortwo ED now in #17, while its (slightly) larger sibling, the Forfour ED, just joined the Top 30, in #28.
Speaking of recently landed models, the Second Generation of the Porsche Panamera PHEV climbed a couple of positions, now standing at #19.
In the manufacturers ranking, BMW (21%, down 1%) is on the lead, with Volkswagen (13% up 1%) in Second Place, while Mercedes and Audi are tied in Third, with 12% share.
Pl
Germany
Aug.
YTD
%
'16 Pl
1
2




Renault Zoe

537
423
3.271
3.265
11
11
4
2
3
4

BMW

i3


BMW 225xe Active Tour.

238

226

2.623
2.117
8
7
1
10

5




6




Kia Soul EV

Mitsubishi Outlander PHEV

372

104

1.728
1.592

6

5

7

6

7



Tesla Model S

120
1.485
5
5
8

Volkswagen Passat GTE

198
1.186
4
9

9




10


11

Volkswagen e-Golf




Mercedes GLC350e




Mercedes C350e e)

475
146

350

1.120
976

933

4
3
3

12
23
15

12


13

Volkswagen Golf GTE


Tesla Model X

152

78

923

788

3
3
8


19

14




15




16


17
Volkswagen e-Up!
Nissan Leaf


BMW 530e


Smart Fortwo ED

64
63
141

180

722
628
611

589

2
2
2
2
17
11
N/A
35
18
Mercedes E350e

66

505
2
32

19

20

21

22

23

24

25

26

27

28

29

30




Mercedes B250e

Hyundai Ioniq Electric

Audi Q7 e-Tron

Smart Forfour ED

Peugeot iOn

Others

118
29
43
39
36
32
49
16
25
52
18
20
365

501
486
470
457
403
341
318
252
220
211
208
206

1.756

2
2
2
1
1
1
1
1
1
1
1
1

6

30
18
36
13

20

13
25
24
20
N/A
21
27



TOTAL

4.666

30.902

100