This month we had four models landing in the Chinese EV market, we will skip the compliance Horki 300E and FAW Junpai A70E, focusing on the much more important BAIC EC180 and Haima @3 (Yes, no typo, it is "@3").
BAIC EC180
- Beijing Auto continues with their plan to leave BYD shadow and become a force to be reckoned with, by launching their first city car (Interestingly, a segment where BYD is absent...), the EC180, where pragmatically, "E" is for Electric, "C" for City, and "180", for the range it has. So, another 180 kms range electric city car. But here is where things get interesting, this is the first dedicated EV from Beijing Auto, the first of many, according to the brand, and also the first to have input from LeEco, a
company known for its ambitious plans regarding eMobility
. So, aside from the funky exterior, are we looking at a revolution in this class? No, it is one of the best, but the electric engine does a puny 40 hp and the interiors are not something worthy to write about, while a Chery EQ has better specs (56 hp, 200kms range). Still, the model has landed with a
record 4.128 units
, so it means BAIC is betting heavily on the car and hopes to make the Best Seller of 2017.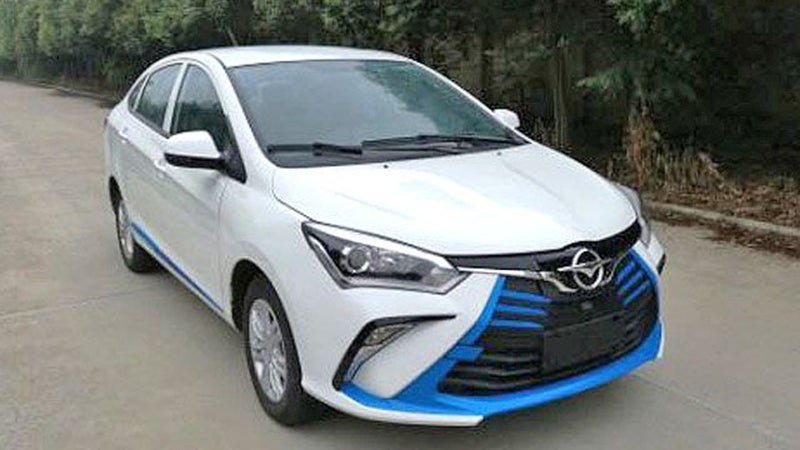 Haima @3 - While the Big Boys (BYD, BAIC, Geely...) are launching EV's as plan to ultimately conquer the World, smaller Chinese manufacturers like Haima have to change into plug-ins because the Government says so. Unfortunately, money is tight and it shows in their first EV models, hip name aside, the Haima @3 is a rehash of its M3 sedan (Think Toyota Corolla), with 95 hp, 120 kms max. speed and 200 kms range. And no fast-charging. With these below-average specs and uh...Distinctive looks, one would think it would be a slow seller, not so, as in its debut month in registered 381 units. Not BAIC EC180 earth-shattering numbers, but a respectable start for a model coming from a carmaker like Haima.