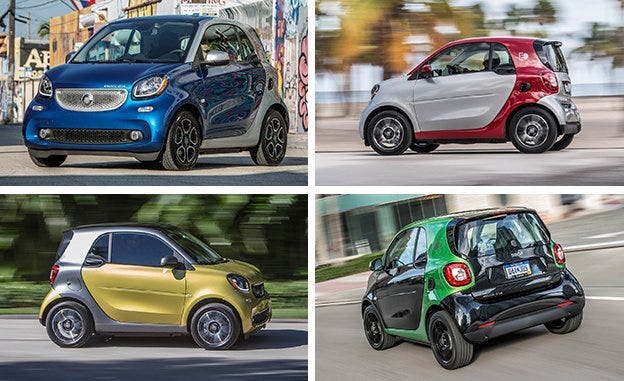 Big in Germany
The P
EV Fever
has definitely caught on in Germany, with March signaling a record month, with over 6,7

00

registrations, a

52

%

increase YoY, with
the PEV Share at 2%
.
But more important than the Plug-in niche, are the seismic changes happening in the fuels mix of the mainstream market: Diesel sales continue to sink (-25%!) YoY, to the benefit of all other fuels, regular gasoline-powered cars are up 9%, while alternative fuels are jumping upwards, with the highlights being CNG (+519%, to 1,046 units), but
PHEVs (+32%) and BEVs (+73%) are also increasing significantly, leaving diesel with a market share of only 31%, less than half of what regular gasoline cars have (64%). At this pace, Diesel sales will be dead in das diesel Vaterland by 2021-22...Would someone imagine this four years ago?
Back at Plug-in sales, the Best Selling model in March was the VW e-Golf (510 units), stealing the Best Seller status from the Smart Fortwo ED (Only Fifth, with 454 deliveries), followed closely by the Renault Zoe (523 units, best performance since June), with the Third Placed BMW i3 scoring 459 units, and the #4 Smart Forfour ED, 457 deliveries, a new record for the 4-seater and the first time it outsold its 2-seater sibling.
In a traditionally fragmented market, the leader Smart Fortwo ED lost precious ground to its followers, but without immediate podium changes.
The most relevant changes were the Kia Soul EV climbing two positions to Fifth Place, while the Smart Forfour ED jumped three positions to Sixth, thus making a full BEV Top 6.
The Best Selling PHEV title also changed hands, with the BMW 225xe Act. Tourer (404 deliveries best result in six months) beating the VW PHEVs and stealing the ceptre
.
Close to the Top 10 is the hot-selling Porsche Panamera PHEV, rising once again, this time to #11, confirming that buyers enjoy "Electricity" and "Porsche" in the same sentence...
The Mercedes E350e had once again a record performance in March, with 258 registrations, jumping three positions to #12, while the new Leaf landed with 346 units, the nameplate's best result in three years, allowing it to jump to #18.
"What about Tesla?" - You might ask.
Well, the Model S scored 304 deliveries last month, the nameplate's best result in a year, jumping into #13. As for the Model X, deliveries are markedly slower, having delivered only 124 units in March, still the nameplate best performance in 9 months.
In the manufacturers ranking, Volkswagen is in the lead, with 19% share (Down 1%),
while last year winner BMW climbed to Second Place, with 16% share (Up 2%), supassin Smart (15%, down 1%).
Regarding the BEV/PHEV share, BEVs are now ahead of the race, let's hope this time it will be for good..
Plug-ins and Regular Hybrids
Unlike other markets, where
regular hybrids are feeling the heat and being reached by PEVs, Toyota still owns the podium, with the only Plug-in presente being only Fifth, with less than half of the sales of the leader Yaris Hybrid.