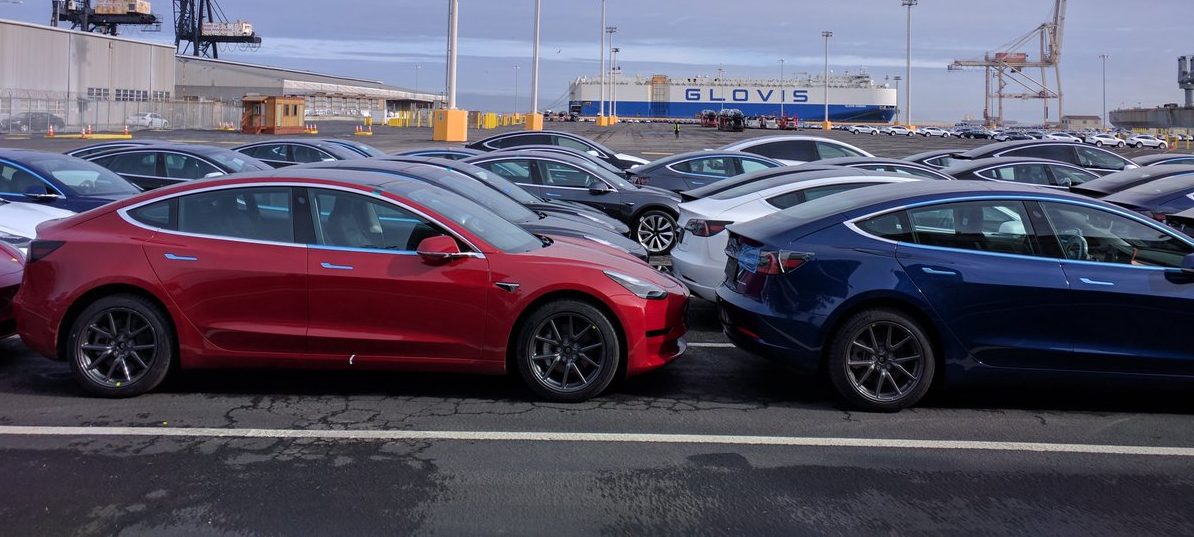 After a dysmal January, registrations recovered in Belgium in the second month of the year, with 1.265 passenger plug-ins were registered, up 18% YoY, but it still wasn't enough to make the YTD tally to leave the red zone (-12%).
The February result (2.6%), helped the 2019 PEV share to recover, now at 2.3%, which nevertheless is still down from the 2018 (2.5%) and 2017 (2.7%) results.
Looking at numbers in detail, Belgium was not that long ago known for its PHEV addiction, now BEVs are recovering significance, with sales last month jumping 194%, and the BEV/PHEV sales breakdown benefitting BEVs (51%), for the first time in many years.
Proof of that is last month podium, with two BEVs in it, with the Tesla Model 3 landing with a bang and stealing right away the monthly Best Seller trophy, with 197 deliveries, while the Nissan Leaf was the 3rd, with 128 registrations.
The Best Selling PHEV last month was #2, with the Volvo XC60 PHEV registering 142 units, enough to keep the 2019 leadership, although i would say that it won't be in its hands for long...
Elsewhere, a mention to three new models (2nd Gen Volvo V60 PHEV, Hyundai Kona EV and Audi e-Tron), all posting record numbers, while the evergreen Mitsubishi Outlander PHEV had its best result ever, with 100 units, no small feat for a model that landed back in 2013.