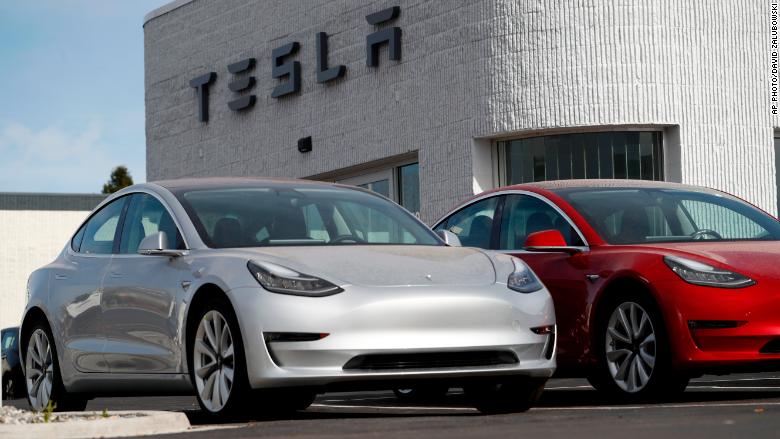 Tesla Model 3 leads softening market
Some

17,200 plug-in units were registered last month in the USA, up just 2% YoY, with last month PEV Share reaching 1.4%, the same as the

current 2019 PEV share.
This growth softening has to do with Tesla focusing the Model 3 deliveries in overseas markets, with only 12,250 units being delivered, but expect Tesla to ramp up US deliveries in a all-hands-on-deck March, pulling at the same time this Tesla-addicted PEV market.


Looking elsewhere, the Chevrolet Bolt was #2 last month, with some 1,200 units, allowing it to climb one position, to 4th, while the Honda Clarity has once again beaten the PHEV competition, remaining in the 2019 runner-up spot.
In a numb stable market, there are a couple of performances that deserve a mention, the Mitsubishi Outlander PHEV climbing one spot, to #18, with its US career being far from the success it experiences across The Pond.
On the other hand, the Kia Niro PHEV is slowly (not enough batteries?) swimming upstream, having delivered 505 units, a strong performance that could prelude a Top 10 spot this year.
Looking at the manufacturers ranking, Tesla is now responsible for 47% of the market, while Chevrolet (10%
) hangs on to Second Place, with Honda and Toyota (both with 7%) running for the last place of the podium
.
Ford Fusion

… Tesla Model 3
With the Tesla Model 3 selling at a slower pace, the category best sellers gained a significant advantage, leaving the Tesla midsizer in #8, but despite this, the Californian #1 competitor in the Premium midsize segment
(Mercedes C-Class) is still behind it, with 9,488 sales.
So, with the Premium midsizer trophy in the bag, the Model 3 will need the new, cheaper, SR version to beat the Camry & Co.
Looking at the large premium car category, the Tesla Model S is suffering from the cannibalization effect of the Model 3, having seen its sales drop 13% YoY, falling from the usual 3rd spot to 5th.
This performance helps to explain the recent price reductions, as Tesla had do something to pick up sales of its flagship sedan.
Regarding the Model X, it's even worse as the Tesla nameplate is not even on the Top 10 of the Large Premium SUV category…