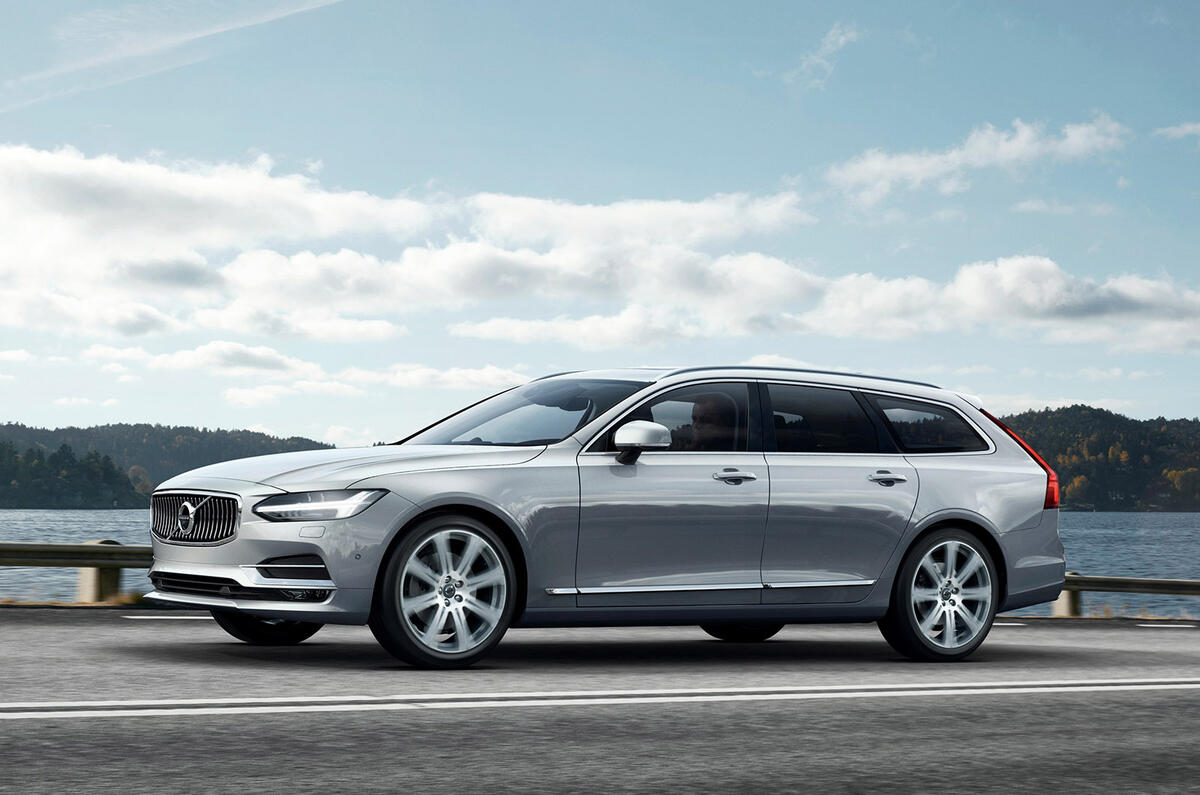 With the PEV market going mainstream in Sweden, expect the V90 PHEV to become a success
We start the 2018 reporting with Sweden, the rise and rise of the local Plug-in market continues, registrations were up 40% YoY in January, with 1.749 units registered last month, pulling
the P
EV Share to a record 7,6%. Will we see this market reach 10% by year end?
Looking at the top positions, we see PHEVs taking over the top positions, with this technology representing a record 89% of Plug-in sales, with lots of D-Segment models on the Top 10, which proves that this market is now becoming mainstream, as it starts to reflect the local taste for big Ikea-furniture-carrying wagons.
Looking at January Best Sellers, the podium spots has no big surprises, with the last year leader Volkswagen Passat GTE scoring 298
units (-46% YoY), in Second we have the Kia Optima PHEV, confirming the recent popularity of its Wagon version,
while the Volvo V60 PHEV closed the podium, with a surprising 160 units, almost doubling last January result, an impressive performance, considering this model was launched in the Pliocene 2012.
Two surprises show up in the Top 10, with the S/V90 PHEV twins and the Kia Niro PHEV shining, while the BMW X5 PHEV (51 units) scored a new personal best.
Interestingly, the manufacturers ranking show Volvo (21%) biting the heels of the leader Volkswagen (22%), with the surprising Kia closing the podium, with 17% share.
Sweden

January

YTD

%

VW Passat GTE

298

298

17

Kia Optima PHEV

191

191

11

Volvo V60 PHEV

160

160

9

4

Mitsu. Outlander PHEV

140

140

8

Kia Niro PHEV

113

113

6

6

Volvo S/V90 PHEV

112

112

6

7

Volvo XC60 PHEV

89

89

5

8

BMW 330e

75

75

4

9

Renault Zoe

71

71

4

10

BMW

i3

53

53

3

10

Mini Countryman PHEV

53

53

3

12

BMW X5 PHEV

51

51

3

13

BMW 225xe Active Tourer

40

40

2

14

Porsche Panamera PHEV

38

38

2

15

Mercedes GLC350e

35

35

2

16

Toyota Prius PHEV

32

32

2

17

VW e-Golf

31

31

2

18

VW Golf GTE

29

29

2

19

BMW 530e

27

27

2

20

Volvo XC90 PHEV

21

21

1

Others

90

90

5

TOTAL

1749

1749

100