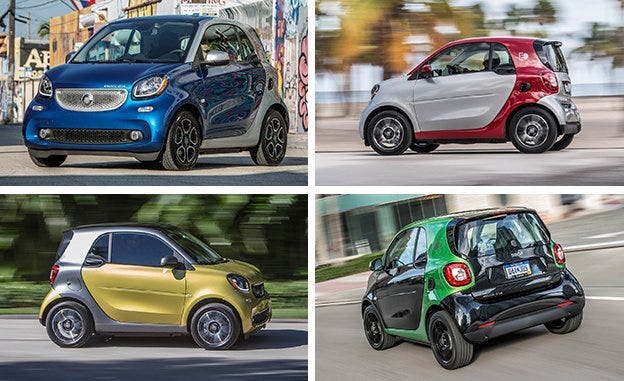 Smart Fortwo ED starts 2018 in the lead


The P
EV Fever
has definitely caught on in Germany, with January sales growing 107%, to over 5.5

00

registrations last month, with
the PEV Share reaching a record 2.1%
.
Looking at last month Best Selling models, the Smart Fortwo ED is selling like hot cakes, with 729 units, leaving the VW e-Golf and Kia Soul EV(!) miles behind, with 450 registrations. The Korean Crossover had its best result in two years, the question will be how many of them will end up in Norway...
Another hot item is the #4 BMW i3, with 359 units, the Hot Hatch was followed by the Renault Zoe, making it five BEVs in the top places.
This underlines the BEV growth (+131%), compared to PHEVs (+88%), if plug-in hybrids continue to outsell all-electric cars, the advantage is narrowing every passing month, now standing at 51% vs 49% share, so it is likely that this year BEVs will outsell Plug-in hybrids for the first time since 2015.
Despite struggling with production (Who isn't, these days?), the Porsche Panamera PHEV still scored 151 units, its best result since last June, confirming that Porsche+electricity is no longer an oxymoron and the upcoming Mission E should have a bright future ahead.
Plug-ins and Regular Hybrids
After several months
feeling the heat of Plug-ins, and being reached by some of them, Toyota came back with a vengeance, with the Yaris, C-HR and Auris Hybrids monopolizing the podium, and only one BEV breaking into the Top 5, with the Smart Fortwo ED being the sole non-Toyota model in this Top 5.
Was this a one time thing, or is Toyota back in form and able to push Plug-ins and the Korean hybrids out of the Top 5?