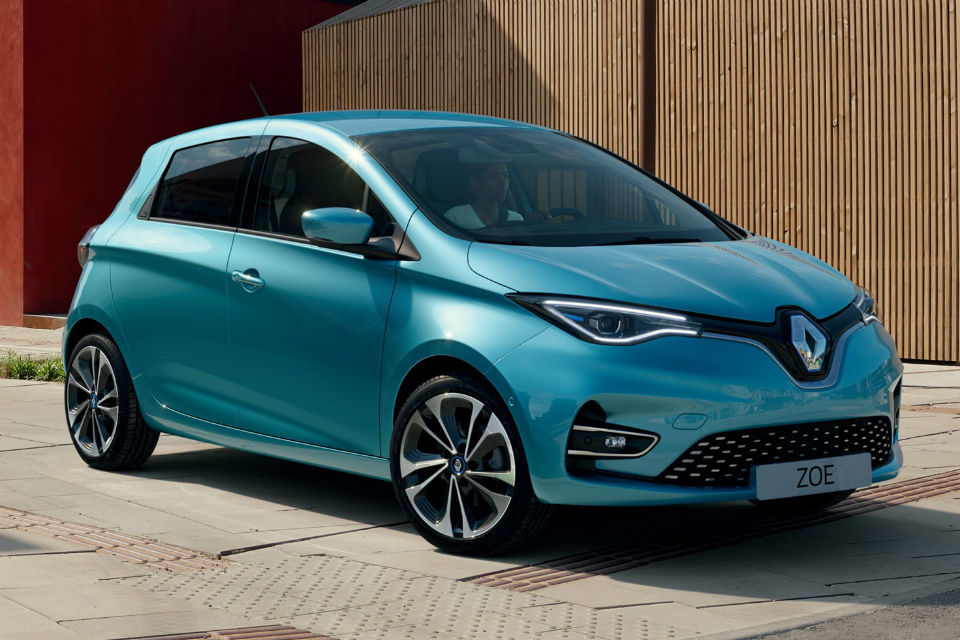 Renault Zoe shines in hot market
Despite a falling overall market (-31% YoY), the Romanian PEV market is relentlessly growing, with June hitting 258 units (+30%), a new year best, in line with the positive 2020 (+40%), with the 910 registrations this year allowing a record 1,8% share in 2020 (2,5% in June), a significant jump over the 2019 score (1%)
.
As you might have noticed, all 5 models from this ranking are BEVs, a consequence of BEVs representing 68% of all plugin sales, making this one of the most BEV-friendly markets in Europe. Of course, generous incentives help in this...
Winner in 2019, the Renault Zoe continues to be a hot item this year, with the French EV representing 28% of the total plugin market, while we have a new player in the runner-up spot, with the Skoda Citigo EV shooting to #2, surpassing the 3 times (2016;'17;'18) winner BMW i3, now relegated to the last place of the podium.
Outside the podium we have the Volkswagen e-Golf and Nissan Leaf, but right behind the Japanese EV, we have the two PHEV Best Sellers in 2020, with the Porsche Cayenne PHEV in #6, with 33 registrations, immediately followed by the Mitsubishi Outlander PHEV, #7, with 30 deliveries.
In the manufacturers ranking, Renault is comfortably ahead, with 28% share, with BMW (11%) in 2nd and Skoda (10%) in 3rd
.
A few words on the current impass regarding the EU Recovery Plan, where the so called frugals say they don't want to give money to others, because it's money thrown out of the window, etc, etc, and their countries will be harmed because of this.
Well, that can be demonstrated to be a fallacy, but i leave it to others, that are more in the know, what i wanted to show here, is that in the field of electromobility, the frugals are the ones being benefited and i give you one example: IONITY.
Ionity has received 39 million Euros from the Connecting Europe Facility for Transport fund, in order to pay 20% of the total cost of the network.
And who has benefited? A few examples:
Austria: 15 charging stations for a BEV fleet of some 32.000 units, making an average of 2,100 BEVs per station;
Denmark: 6 stations for a BEV fleet of 18.000 units, giving an average of 3,000 BEVs per station;
Sweden: 41.000 units for 18 stations, average 2.300 units per station;
Netherlands: 122.000 BEVs for 10 stations, 12.000 BEVs per station. A lot of BEVs per station, isn't it?
And who hasn't? A few examples:
Romania: It has 2.700 BEVs, without counting 2nd hand imports. Ionity Stations? (Big fat) Zero stations;
Poland: A large country to cross, with 3.400 BEVs, not counting 2nd hand imports, Zero Ionity stations;
Spain: Yes, it has Ionity stations, 4 of them, which is insufficient for a large country like this (just try to do La Coruña - Murcia), and it's not like there aren't BEVs in the country...There's 31.000 units, making an average of 7,700 units per station, doubling or tripling the ratio of Austria, Denmark, and Sweden...
...But not the Netherlands. But fret not Netherlands, there is one country in worse condition, Portugal has 18,000 BEVs and...Zero Ionity Stations! If Portugal were to have the same density (BEVs per station ratio) as the Netherlands, it would have 1,5 stations!
So, while i can understand some concerns on funding others, (some) people need to understand that things aren't black and white, and while in some things they will lose, in others they are already being priviliged regarding others.