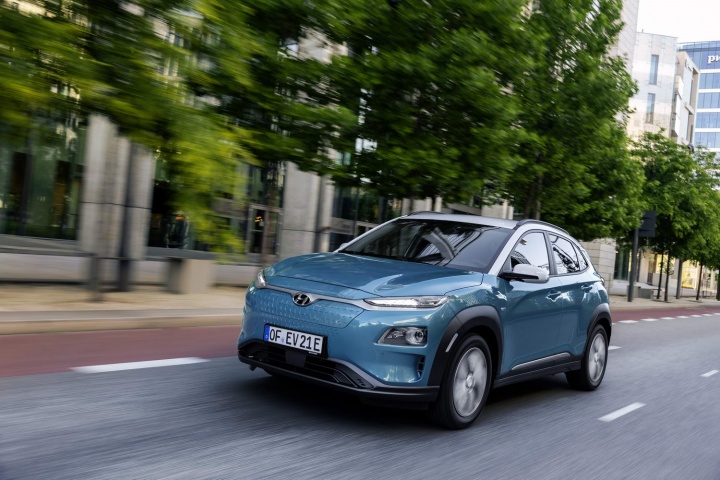 Hyundai takes over in red hot market
The Irish PEV market is known for its love for the Nissan Leaf, a seven times (2011/12/14/15/16/17/18) winner of the Best Seller trophy, but it seems in 2019 the Nissan crown is in danger, with the Hyundai Kona EV leading the pack since the year started, with both models now separated by 44 units.
This is happening against the backdrop of a hot market, with sales jumping 216%(!) this year, to 2.460 units, leading to a PEV share of 3,4% (4,4% in April), more than doubling the 2018 result.
If the top 2 models are in a race of their own, preparing to shatter the all-time yearly record around summertime, the Kia Niro PHEV, the current Best Selling PHEV, is in the 3rd spot, with 174 units, running ahead of the Mitsubishi Outlander PHEV (122 unis), Renault Zoe (115), BMW i3 (107) and the heavyweight Range Rover Sport PHEV (106).
Below the top spots, a reference for the VW e-Golf, that registered 30 units in April, winning April's Bronze Medal and allowing it to jump to #8, while the Tesla Model S had a strong start of Q2, with 9 deliveries, allowing it to reach #13, and the recently landed Audi e-Tron joined the ranking, in #20.