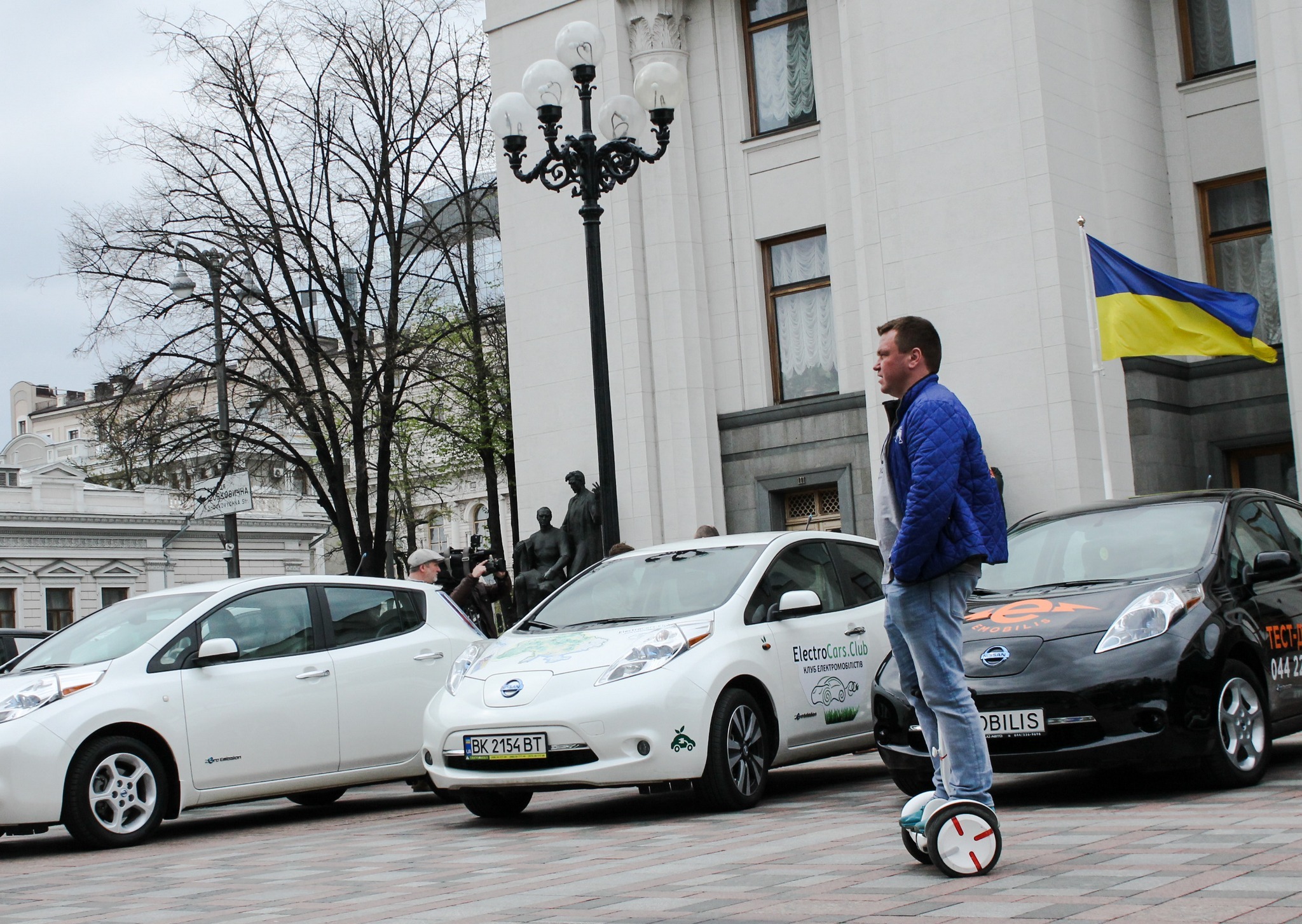 Tesla Model 3 rules among new registrations...

...While the Nissan Leaf continues to be the king of used imports
With Ukraine being a little known success story in the EV world, in 2018 the PEV share crossed north of the 1% mark in new car sales, while adding used imports to the tally, the score jumps to 5% of registrations, this country demonstrated a winning formula for the electrification of developing countries:
Customs clearance for battery electric vehicles, without paying excise taxes and VAT

that
allows that the private sector to import used EVs from markets where electric vehicles are common (California, Europe, etc), where old EVs like the Nissan Leaf are cheap, as locals disregard them for having low range and looking
sooo-2013.
This way, these EVs instead of gaining dust in used dealer lots of more developed markets, they gain a new life in these countries, where their cheap prices and running costs are a boon for customers avid for electric cars, but can't reach to the price of a new EV.
This year, Ukraine continues on the right track, with the EV share of new registrations growing to 1.2% (1.5% with PHEVs included), while on the used imports market, BEVs reach 3.3% (4.1% if we include PHEVs to the tally).
So, who are the heroes of this peculiar market?
Looking at first time registrations, the Tesla Model 3 is the 2019 Best Seller, with some 160 deliveries, followed by the Nissan Leaf and Jaguar i-Pace(!), both at over 100 units.
Adding used imports (6.259 units), things change significantly, with Ukraine's favorite EV Nissan Leaf representing close to half of the registrations (2.763 units), followed from a far by the Tesla Model S (499 units) and the Renault Kangoo ZE(!), with 419 units.