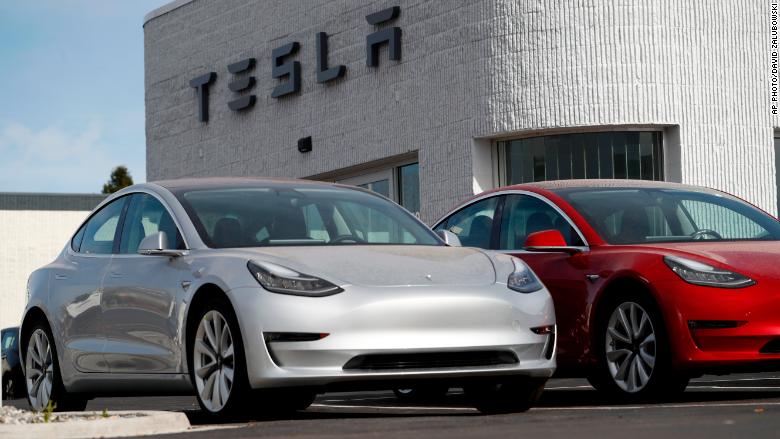 Tesla Model 3 Flood - 4th Chapter
Some

34,000 plug-in units were registered last month in the USA, up 138% YoY, with October being the third best month ever, behind last August (37k) and September (45k), with last month PEV Share reaching 2.5%, pulling

the 2018 PEV share to a record 1.9%.
These results were mostly thanks to the Tesla Model 3 deliveries, that for once haven't hit record numbers, delivering almost 18,000 units, with the mid-range version now in production and said to be easier to manufacture, expect Tesla to ramp up production once again in November and to have a all-hands-on-deck December, as it tries to beat the Toyota Camry deliveries that month.
Looking elsewhere, there isn't much to talk about, with the only changes being the #19 BMW 330e delivering a year best performance(!), with 229 deliveries, switching places with the

Porsche Panamera PHEV

, while the BMW 530e climbed to #9.
The Chevrolet Bolt hit a year best performance last month, with 2,075 deliveries, but still, sales were down 25% YoY, which would be understandable if GM were playing the same "Incentive Game" as Tesla did earlier this year, but with the 200k bound to be hit in late November, early December, it just seems that demand for GM plug-ins has taken a hit and the Tesla Model 3 black hole effect is absorbing their sales.
Looking at the manufacturers ranking, Tesla is now responsible for 50% of the market, while Chevrolet (11%
) hangs on to Second Place, with Toyota (8%, down 1%) is resisting the advances of the #4 BMW, that has
7% share.
With the Tesla Model 3 selling three times more than its most direct competitor (Mercedes C-Class)in the Premium Midsize category, i believe at this point it's best to compare the Tesla nameplate with the mainstream midsize competition.
The Tesla midsizer was Third last month, behind the Toyota Camry and Honda Accord, while YTD it is #5.
With the new, cheaper and easier to make mid-range version now in production, Tesla is now set to beat the Camry in December and make the following headlines during the first days of January:
"The Tesla Model 3 was the Best Selling car in December"
Now, that would be something…
Looking at the large premium car category, the Tesla Model S held steady in Third Place, and can now find place in the trophy room for its upcoming Bronze Medal.