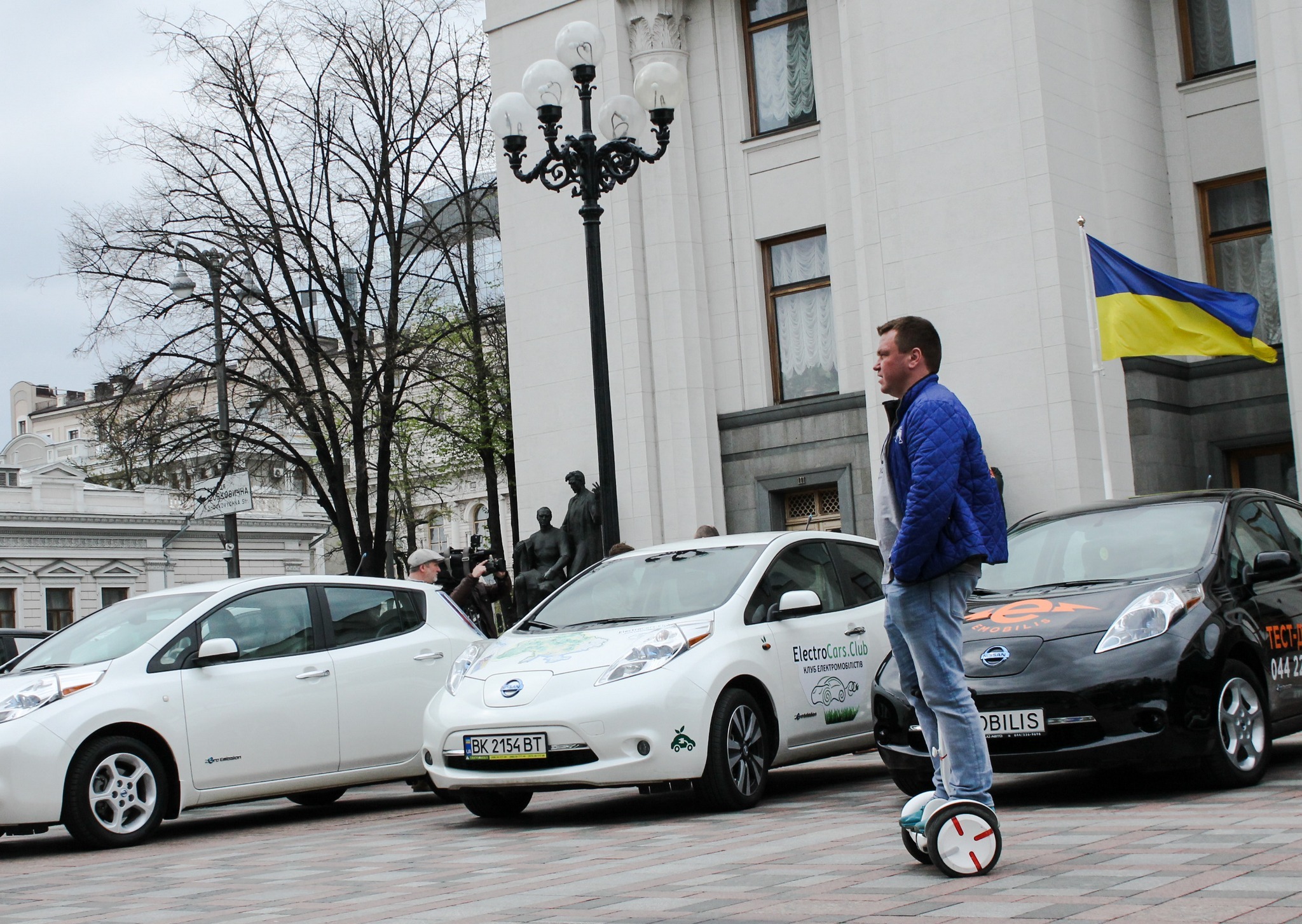 Ukraine
With Ukraine being a little known success story in the EV world, in 2018 the PEV share crossed North of the 1% mark in new car sales, while adding used imports to the tally, the score jumps to over 5% of registrations, this country demonstrated a winning formula for the electrification of developing countries: exempting taxes (import tax, road tax, etc), allows that the private sector to import used EVs from markets where electric vehicles are common (California, Japan etc), where old EVs like the Nissan Leaf are cheap, as locals disregard them for having low range and feeling sooo-2013.
This way, these EVs instead of gaining dust in used dealer lots of developed markets, gain a new life in new countries, where their cheap prices and running costs are a boon for customers avid for electric cars, but that just can't afford for a new car, let alone a new EV.
This year, Ukraine continues on the right track, with the 114 new plugins registered representing a bit more than 1% share of the total new car market.
Of this niche, the Jaguar i-Pace(!) is the 2019 Best Seller, with 21 deliveries, followed by the BMW i3 (12 units), and the Nissan Leaf and Renault Zoe cousins, both with 11 registrations.
Adding used imports, the numbers swell to some 6% PEV share, with the Nissan Leaf representing about half of the registrations.
JAC iEV7S in Georgia
Georgia
This Caucasus country is also using the "second hand EV" formula to fast-track their transport electrification plans, if new car plugin sales are only starting to move the needle (0.5% PEV share in 2018), adding used imports, the 2019 share starts to become significant, at 2.1%.
Used Nissan Leafs are also popular here, being the most common EV in this market, but the Chevrolet Volt is a close Second, with more than 100 registrations this year alone, while the Third most registered EV is the BMW i3, with only 16 registrations, so basically this is a Leaf/Volt market.
As for 0 km units, only Hyundai is looking at this market half-seriously, delivering a few Ioniq Electric, along with a larger fleet of Ioniq Hybrid registrations.
This market, although small, could present an opportunity for brands like Nissan (Leaf), Renault (Zoe), or Mitsubishi (Outlander PHEV) to deliver an few additional units of their EVs, and stay ahead of the curve, as the Chinese JAC has been already testing the waters here, with 2 iEV7S Crossover being registered late last year. And other
Chinese are coming.
Nissan in particular has a chance to avoid the mistake made in Ukraine, where it took forever to start selling the Leaf officially, when there were already thousands of second hand units zooming around on Ukranian roads...