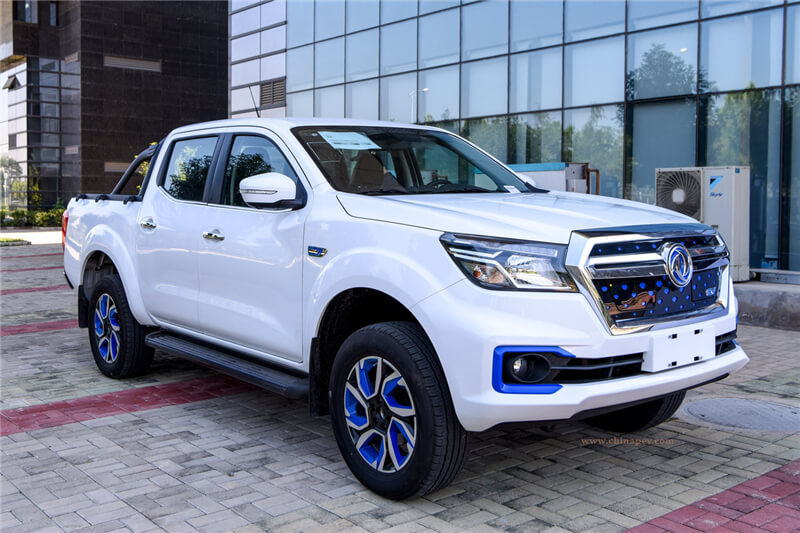 Dongfeng Rich-6 EV: A success story in Colombia?
EVs in Colombia have hit the brakes last month, due to the COVID lockdown, in the second half of March, with the 99 units sold last month representing a 11% drop, but despite this, the YTD numbers are still up by 4%.
And because the overall market is faring even worse (-39% in March, -6% YTD), the plugin share has grown, to 0,6% (0,8% in March), which is already above the 2019 mark (0,5%).
Colombia will likely be the first Latin American market to reach 1% share, at least in a few months of 2020, confirming itself as the most promising plugin market south of the US border.
Looking at the Year Best Sellers, there weren't major changes in the last few months, with the two times (2018, '19) winner BMW i3 firm in the leadership, followed by its stablemate BMW 330e in #2, although the sedan is now threatened by the #3 Nissal Leaf, that registered 18 units last month, its best result this year.
O

utside the podium, we have the three times winner (2015, '16 & '17) Renault Twizy, tied with another BMW, the X5 PHEV, both in #4.
But last month most interesting news was the landing of the Dongfeng Rich-6 EV, with 13 registrations in March of the Chinese Pick-up Truck (based on the Nissan Frontier / Navara), it has become immediately the most successful Chinese EV in this market, so it will be interesting to see how the Best Selling electric pick-up truck

in the World

(there isn't much competition...), with its 57 kWh battery, will do in Colombia.
By brands, BMW is King, with 48% share, with Mercedes in the runner-up spot, with 15% share, while Renault is 3rd, with 12%, just ahead of Nissan (11%).