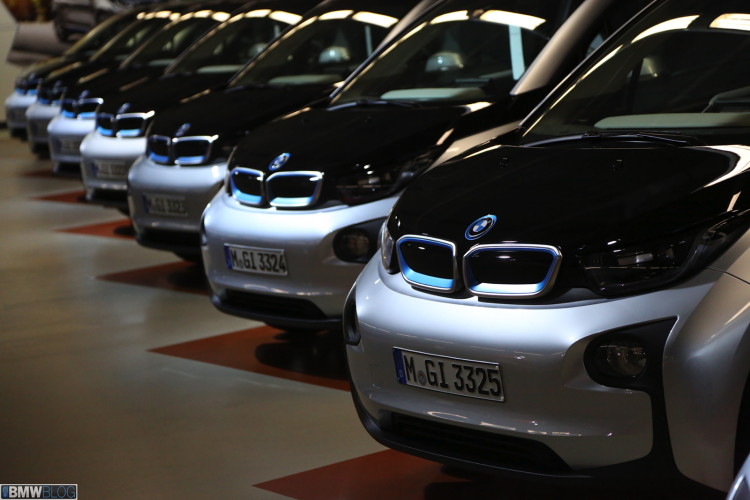 These little guys are preparing themselves to swarm german streets...
The Times They Are Changing Edition
Just when you thought that the BMW i3 (197 units sold) would collect its first monthly #1, the Fortwo ED got its best result ever, with 311 units, making it also the best monthly performance of the year.
These two results helped the german EV market to score the best result of the year, with 832 units, helped also by a good result from the Renault Zoe (125 units)
. With the i3 starting to sell for real in November and the VW e-Up! also starting to roll of dealer lots, it looks that the growing trend will continue, with four digit numbers perfectly achievable. A side effect of this sales growth is the EV Share rising to 0,209%, finally ahead of last years score of 0,198%.
As result of these numbers, the ranking had a few changes, with the most significant being the Renault Zoe climbing two positions to #2, with the Nissan Leaf dropping also two places to fourth. The little BMW i3 kept on climbing the sales chart, it's now #5, while another newcomer, the Model S (37 units sold) from Tesla, climbed another position to #8.
On a
predominantly BEV
market, the only Plug-In Hybrid to score significant sales is the Opel Ampera (#6, with 6% share), but the landing of the Volvo V60 Plug-In (33 units this month) and the imminent arrival of the Outlander PHEV could change that.
Finally, in the brands ranking, Renault (32%) is still #1, but Smart (30%) is very close, with Nissan in a distant third, with 15% share.
Pl
Germany
Oct.
YTD
%
'12Pl
1
Smart Fortwo ED
311
1.548
30
7
2
Renault Zoe
125
833
16
N/A
3
Renault Twizy
54
771
15
1
4
Nissan Leaf
40
761
15
5
5
BMW i3
197
348
7
N/A
6
Opel Ampera
16
301
6
2
7
Citröen C-Zero


272
5
4
8
Tesla Model S
37
93
2
N/A
9
Mitsubishi I-Miev
4
88
2
9

10


11
12
13
14
15
Renault Fluence ZE
Peugeot iOn
Volvo V60 Plug-In
Chevrolet Volt
Ford Focus Electric
Porsche Panamera S E-Hybrid

8

33

2




4

47
40
33
21
16
4
1
1
1
0
0
0
6
8
N/A
13
N/A
N/A


TOTAL
832
5.177
100




Source: kba.de; goingelectric.de