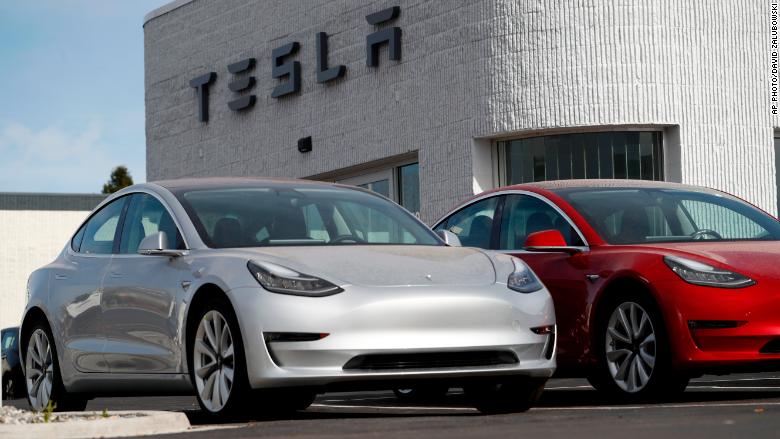 Tesla Model 3 leads market with iron fist
Some

38,000 plug-in units were registered last month in the USA, up 51% YoY, with the 2019 PEV Share stable at 1.8%

.
This growth is highly dependent of Tesla, with the Model 3 being responsible for 45% of all delieries, and the Tesla brand owning 56% of the total market, greatly influencing the general behavior of this Tesla-addicted PEV market.
Speaking of Tesla, despite the already large market share, the maker is gobbling up market share every passing month, with the Palo Alto brand celebrating Year Best performances of all its three nameplates(!), in the last month of Q2.
On the other hand, non-Tesla plugins were down both in June (-12%) and YTD (-19%)...Blackhole effect indeed!
Looking elsewhere, there wasn't much to talk about, with the BMW i3 and 530e scoring YB results, while the Mercedes GLC350e (hey, remember me?) was up two positions last month, to #18.
Looking at the manufacturers ranking, as previously mentioned, Tesla is now responsible for a mammoth 56% of the market, while Chevrolet (8%
) hangs on to Second Place, with Toyota (6%) in the last place of the podium, ahead of Honda, Nissan and BMW, all with 4% share
.
The Tesla Model 3 sold at a faster pace in Q2, recovering some spots in the category best sellers, with the Tesla midsizer climbing to #5, while at the same time, the Californian has the Premium midsize category in the bag, as its closest competitor, the
Mercedes C-Class, is well behind it, with 23,110 sales.
Looking at the large premium car category, the Tesla Model S is still suffering from the cannibalization effect of the Model 3, but thanks to the recent specs update, it has managed to recover ground (some 300 units) regarding the #3 Audi A6, while at the same time it distanced itself from the #5 Mercedes S-Class.
I guess Model S sales should only recover completely, once the anticipated interior refresh finally lands.
Regarding the Model X (8,815 deliveries in 2019), the specs update also helped, as the Tesla nameplate is now 9th on the Large Premium SUV category, when before it wasn't even in the Top 10…